Distributors & Suppliers of Kenwood Marine Plywood
---
Dealers of Kenwood Marine Plywood in Mumbai, Thane, Bhiwandi, Panvel, Maharashtra.
Kenwood marine grade plywood is produced out of selected hardwood species. Treated with a strong water soluble fixed type of wood preservative chemical under vacuum pressure to ensure required protection from wood decaying and destroying organisms such as Borers, Insects, Fungi and Marine Borers. Bonded with phenol formaldehyde synthetic adhesive under high temperature and pressure. This marine plywood is 100% waterproof and termite free.
It is Fire Retardant Marine Plywood which can be used in high-rise buildings. Fire retardant flush doors which are made with Kenwood Marin Plywood are also available.
Salient Features of Kenwood Marine Plywood :
Ship Buildings
Pontoons
River Crafts
Boat Building
Cooling Towers
Concrete Shuttering Work
Interior/Exterior Uses
Elegant Furniture, Kitchen Cabinets
Where long life with Strong bonding of Veneers is required.
For delivery of Kenwood Marine Plywood in Andheri, Mumbai, Thane, Bhiwandi, Panvel, Alibaug, Pen, Kalyan, Vashi, Nerul, Kharghar, Airoli, Palghar, Dahanu & Raigad District, please contact us at our Kenwood Marine Plywood Shop at Andheri, Sakinaka Area, Mumbai, Maharashtra.
---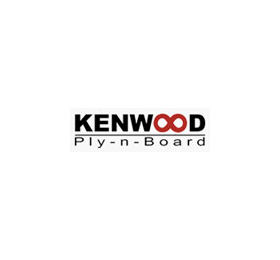 ---
Dealers, Distributors & Wholesalers
Commercial Plywood, Marine Plywood, Decorative Laminates, Liner Laminates, MDF Board & PVC Foam Board in Andheri, Mumbai, Thane, Bhiwandi, Panvel, Maharashtra.
---